Collection:

Closeout Deals + Factory Seconds
Factory seconds are all structurally sound and up to our strict production standards.  They do contain minor cosmetic flaws that keep us from offering at normal pricing.  These make for amazing deals and tend to go quickly.  Each one will be a little different - but we never send anything we wouldn't carry or use ourselves.  
All Closeout + Factory Second sales are ineligible for returns and are final sales.  
The Hominy Tray & Coasters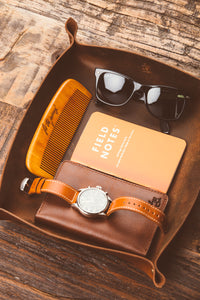 The Radcliffe Portfolio // iPad - Surface - Documents